London Edinburgh London: what is it?
It's hard to explain London Edinburgh London. We do our best in this short guide.
London Edinburgh London isn't a race. Nor is it a tour. It is what its inventors in France call a randonnée
London Edinburgh London definitely is not a race. There is no prize for coming first and the finish list is in alphabetical order. However you do have a time limit of around 125 hours to ride the 1500 kilometre course. If you make it back to London in that time, you get to be on the finish list and you get a medal. If you make it back to London out of time, you get a medal. If you fail heroically, we'll probably give you a medal too. Easy, eh?
When you are on the road, you are self-supported. We provide you with a routesheet and a gpx track of the route. There are no signposts, there is no crew support and we are unlikely to collect you if you break down. This makes London Edinburgh London a unique test of your fitness and resilience, your initiative, your wayfaring and your cycling skills. It is an adventure like no other.
The route is sometimes tough and often beautiful. Any rider who prepares well can finish it. It is hugely varied, passing along windy plains and through remote hill ranges, as well as through the centre of three of the most beautiful cities in the world.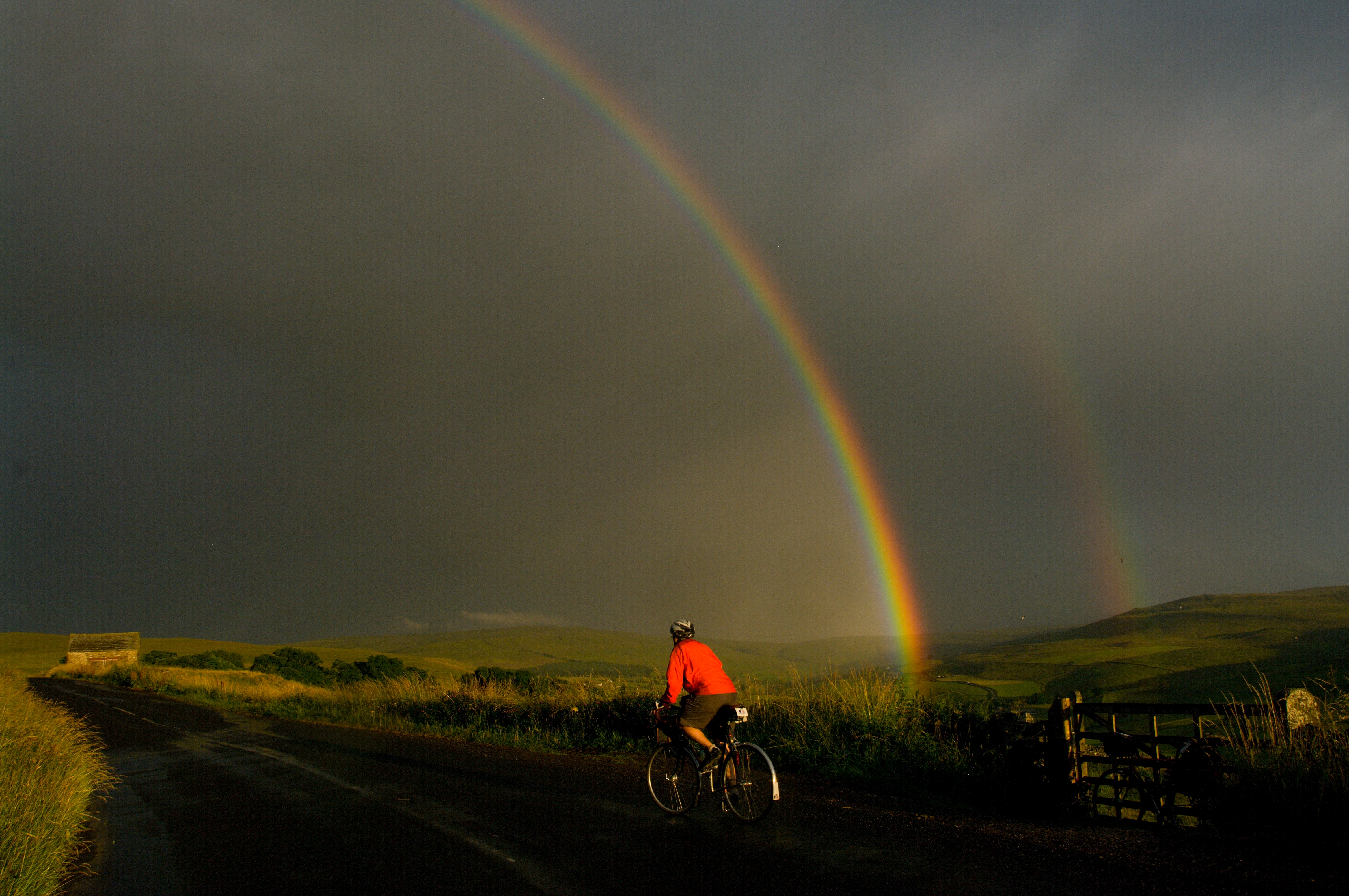 Britain's Atlantic weather can mean 35c sunshine and freezing temperatures within the space of 12 hours. The wind can make your ride a joy or an ordeal, depending on how you harness it.
Every 50-100km along the route, we organise control points that you must visit. You will want to though, because the controls have a choice of hot food and drinks, hot showers, dormitory beds, and incredible crew support like no other, all included in the price. Just bring a credit card for emergencies and some cash for treats.
London Edinburgh London is the flagship event of Audax United Kingdom, who organise randonnées in the UK. The event is also validated by Les Randonneurs Mondiaux, the worldwide randonneuring organisation.